Why should you become a CWSP®?
The American Board of Wound Management (ABWM) offers a wound care certification specifically developed for physicians (MD's, DO's, and DPM's).
Becoming a CWSP® will help you:
Achieve board certification, a formal recognition of a master level knowledge and specialty practice in wound management.
Enhance the team approach that is essential to successful wound management.
Become recognized as a specialist, an expert in wound care.
Demonstrate a dedication to the highest standards in wound care, essential in the development of a comprehensive wound management program.
Improve the quality of wound care for your patients.
Cooperate and exchange resources with the various disciplines and organizations involved in wound care.
Reduce the costs of providing wound care in your facility or practice.
Be an on-site resource to educate and train colleagues involved in wound management.
Market wound management services as a niche benefit of your facility or practice.
Who is Eligible?
MD's, DO's, and DPM's who have three or more years of clinical wound care experience.
Candidates must possess a full and unrestricted professional license in at least one state and in all states in which the candidate currently practices.
Examples: Physicians and podiatrists.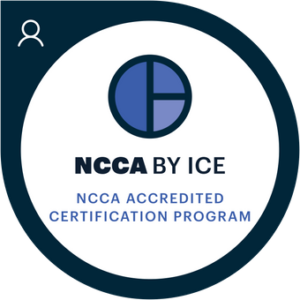 The National Commission for Certifying Agencies (NCCA) granted accreditation to the American Board of Wound Management Certified Wound Care Associate (CWCA®) for demonstrating compliance with the NCCA Standards for the Accreditation of Certification Programs. NCCA is the accrediting body of the Institute for Credentialing Excellence (formerly the National Organization for Competency Assurance). The NCCA Standards were created in 1977 and updated in 2003 to ensure certification programs adhere to modern standards of practice for the certification industry. The American Board of Wound Management joins an elite group of more than 130 organizations representing over 315 programs that have received and maintained NCCA accreditation.
CWSP®: How to Prepare
In compliance with National Accrediting Standards, the ABWM does not provide review materials for the Certification Examination. It is the responsibility of the candidate to prepare by any means they feel are appropriate. The link below provides resources previous candidates have used to prepare for the certification exam.